We're here for you. Our team of experts are ready answer any questions you may have. Give us a call to learn more about how Tru-Flow can help you.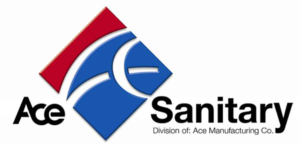 HIGH PURITY TUBING AND HOSE.
As a proven leader in the sanitary hose industry, Ace Sanitary has set themselves apart from other hose manufacturers' with their patented fittings, exceptional customer service, and expedited lead times.
Ace hoses come with a patented fitting that will increase the life of your investment, and prevent failures from improper crimping.
Versatility is the focus for our Rubber hose line. From crush resistance to suction and discharge offerings our rubber hoses are the most popular choice for product transfer and CIP applications.
A balance between flexibility and strength has placed this hose in high demand. All S-Series hoses are manufactured to USP VI and FDA standards.
T-Series Fluoropolymer Lined Hos
Our PTFE lined hoses meet USP Class VI and FDA criteria  making them one of the cleanest hoses on the market. These hoses are intended for High Purity uses, at a wide range of pressures and temperatures.   
We carry a variety of products that are not featured here. Please reach out to our experts to learn about the complete list of products we offer.